Medication Without Harm

Medication Without Harm is an international quality improvement campaign initiated by the World Health Organisation. The campaign began in Iceland in early 2020. It is sponsored by the Directorate of Health and Ministry of Health. Key collaborators include Landspitali, Akureyri Hospital (SAk), Primary Care in the Reykjavík capital area, the Development Centre for Primary Healthcare in Iceland, The Icelandic Medical Association, The Icelandic Nurses' Association, The Icelandic Pharmacists' Association and the Icelandic Medicines Agency.
Our Medication Without Harm quality improvement programme focusses on the following priorities:
Improving medication safety at transitions of care
Reducing inappropriate polypharmacy
Improving safe use of high risk medications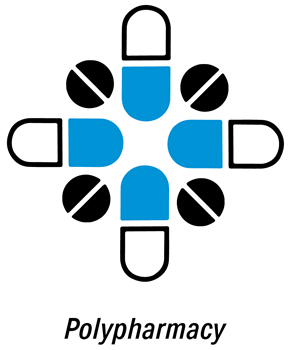 The aim is to improve the medication review process through strengthening support from pharmacists, use of evidence-based tools to guide prescribing practices and improve health literacy of patients in polypharmacy.
Pilot projects have started in Primary Care with an emphasis for clinical pharmacists at Landspítali to reflect their expertise beyond the hospital setting (e.g. primary care).
Polypharmacy workstream overview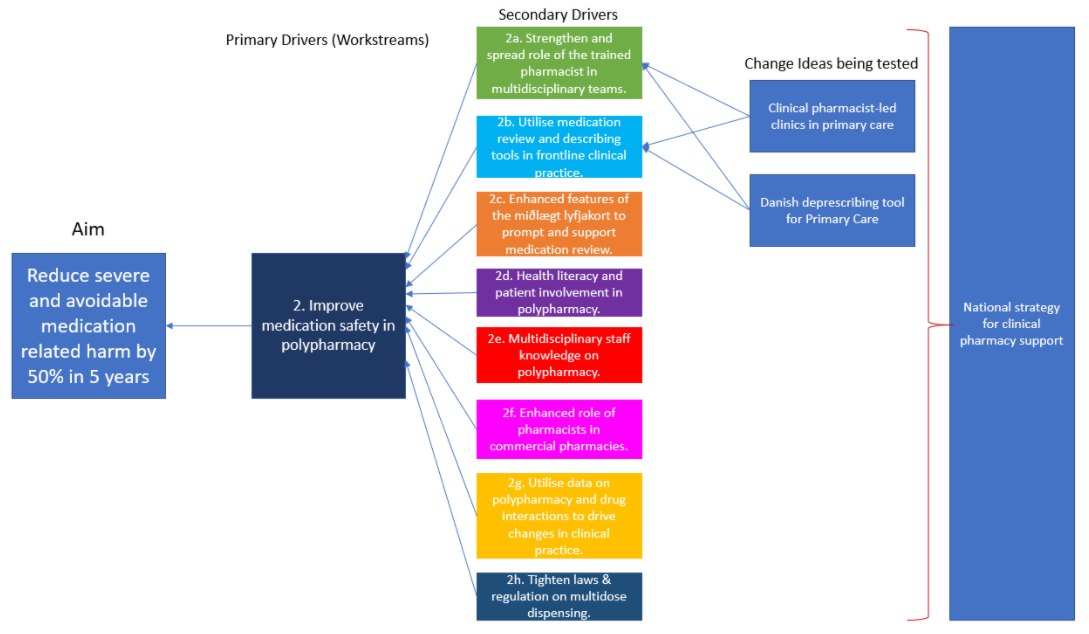 National strategy for clinical pharmacy
A working group from Landspítali and Primary Care has been convened to develop a national strategy for clinical pharmacy support. Currently in Iceland there are too few qualified clinical pharmacists to provide consistent and widespread support to multidisciplinary clinical teams to improve medication safety in polypharmacy.
The strategy will focus on how limited clinical pharmacists' resources should be prioritised and how their expertise can be spread to other professionals such as doctors, pharmacists, pharmacy assistants and nurses.

A pilot is currently underway in some Primary Care clinics where clinical pharmacists support GPs in medication reviews and deprescribing.

Clinical pharmacy support in primary care (Print story on Facebook)

Video – Anna Bryndís Blöndall, GP and clinical pharmacist from Landspítali.
Contact information
The Medication Without Harm campaign in Iceland is overseen by a national steering committee led by the Landlæknir. It meets three times per year to develop, prioritise and monitor progress of the programme plan. It is responsible for overseeing progress and impact of the campaign, how it is funded and communication about progress and developments. Three workstreams are responsible for developing and overseeing the implementation of each priority: transitions of care, polypharmacy and high-risk situations.
| Information about | Name | Contact |
| --- | --- | --- |
| Leads for Transitions of Care and Polypharmacy: | Aðalsteinn Guðmundsson and Jón Steinar Jónsson | lyfanskada@landspitali.is |
| Lead for High-Risk Situations: | Óskar Einarsson | lyfanskada@landspitali.is |
| Medication Without Harm Project Manager: | Amelia Samuel | lyfanskada@landspitali.is |
| For more information about the programme: | Project Manager | lyfanskada@landspitali.is |